Beyonce made her triumphant return to the global music stage last year, after whipping  fans into a frenzy with a series of cryptic hints and teasers.
In the run up to the release of her seventh studio album Renaissance, the singer shared several images and clips creating hype for the highly anticipated record.
Snippets of tracks Break My Soul and I'm That Girl were released in the build up the album's official release on July 29 2022.
The clips featured shots of Beyonce in highly stylised and visually compelling outfits, surrounded by lavish set pieces – leading fans to speculate around a separate visual component to the album.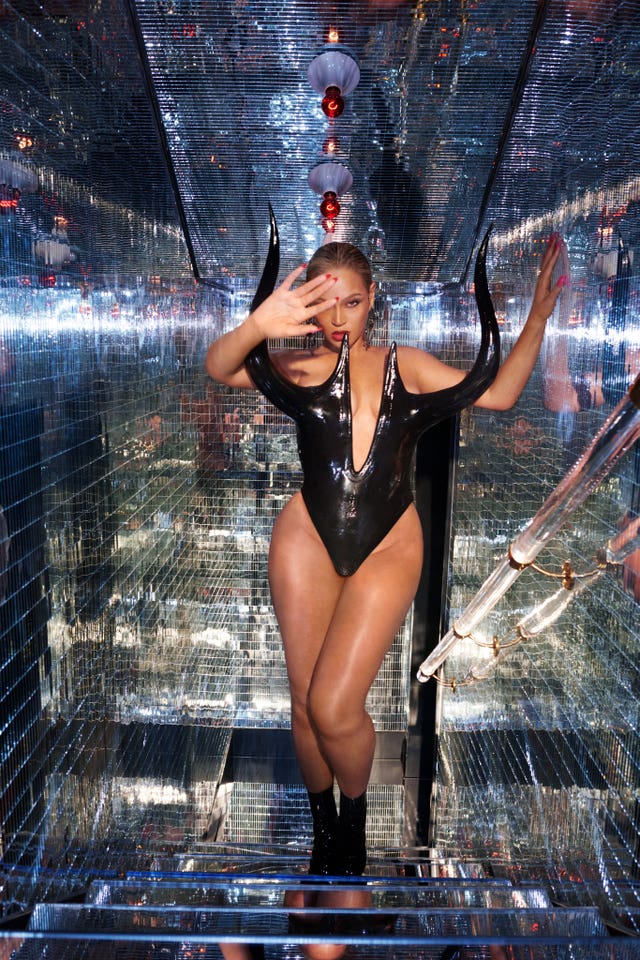 The singer said she hoped fans found joy in the music, "to release the wiggle", and "feel as unique, strong, and sexy as you are."
However the album's big drop was somewhat derailed, after the 16-track offering was leaked online two days early.
Outraged members of Beyonce's fan club – known colloquially as the Beyhive – urged people not to share links and listen to the record before its official release.
On the day of the release the singer thanked her fans for their "love and protection" following the leak and for calling out those who had tried to "sneak into the club early".
Renaissance features a spread of genres including driving disco, Afrobeats and house influences, and is prefixed as Act 1, with Beyonce later confirming that it is part of a trilogy that was recorded during the pandemic.
Upon its release the singer posted a lengthy statement on her website thanking her family for their support and inspiration.
"My intention was to create a safe place, a place without judgment. A place to be free of perfectionism and overthinking," she wrote.
"A place to scream, release, feel freedom. It was a beautiful journey of exploration."
Renaissance was a critical and commercial success, topping the charts in both the UK and US.
Sunday offers Beyonce the chance to become the most decorated solo artist of all time at the Grammys – with the album nominated for nine prizes.
With 28 Grammy awards already, the singer needs only to win three out of the nine to equal the record, which is currently 31 – held by Hungarian-British conductor Georg Solti.
She already holds the title as the most decorated female artist at the Grammys ever, which she took in 2021.
Earlier this week the singer announced her first world tour in seven years, prompting another frenzy on social media a subsequent scramble for tickets.
But despite her six-year hiatus from the solo music business, Beyonce has kept herself busy.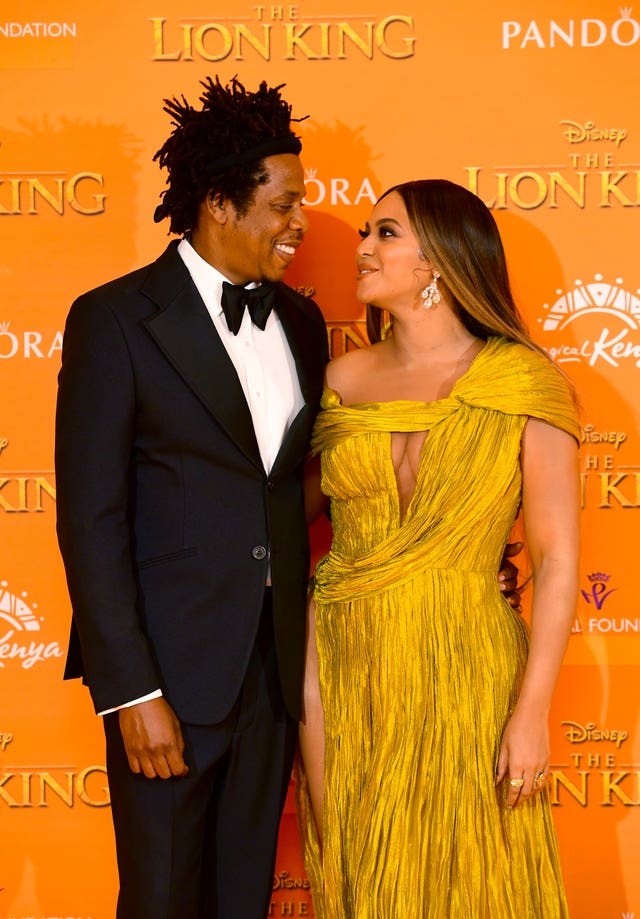 In 2021, the couple partnered with New York luxury brand Tiffany & Co, who will be the official jeweller of the Renaissance tour.
As part of the Tiffany campaign, Beyonce became the fourth woman, and first black woman, to wear the Tiffany Yellow Diamond, one of the largest yellow diamonds ever discovered.
She has also branched out into multiple other creative industries including film, starring in Disney's 2019 live-action remake of The Lion King, in which she voiced the character of Nala.
She featured on the film's soundtrack in a remake of Can You Feel the Love Tonight – originally composed by Sir Elton John, alongside co stars Donald Glover, Billy Eichner and Seth Rogen.
Beyonce's BeyGOOD initiative, formed in 2013, also continues to provide support programmes around the world.
The initiative will continue its work in various cities along the 2023 Renaissance tour by setting up events, celebrating small businesses and awarding grants.
Students will also be supported through scholarship funds that will be given to colleges and universities in 10 cities along the tour.
Beyonce currently ranks at number 80 on US business magazine Forbes' Power Women list, who estimated her net worth to be 450 million dollars (£363 million).
In the past she has partnered with multiple high-end brands including Tommy Hilfiger and Emporio Armani, and released her own first official fragrance, Heat, in 2010.
In 2014 she partnered with British retailer Topshop, launching a 50-50 venture called Ivy Park – in reference to her daughter – though she has since bought out franchise owner Sir Philip Green.
She has also partnered with German sportswear firm Adidas.