The Academy says Oscar campaigning tactics used by independent film To Leslie "caused concern", but did not warrant rescinding the film's nomination.
Last week, the organisation launched a review of campaign procedures to ensure that no guidelines had been violated this year.
It came following nominations for the 95th Oscars, where British actress Andrea Riseborough scored a surprise nomination in the best actress category, for her role in To Leslie.
A statement released by the Academy on behalf of its chief executive Bill Kramer said "social media and outreach campaigning tactics" used by the film had "caused concern".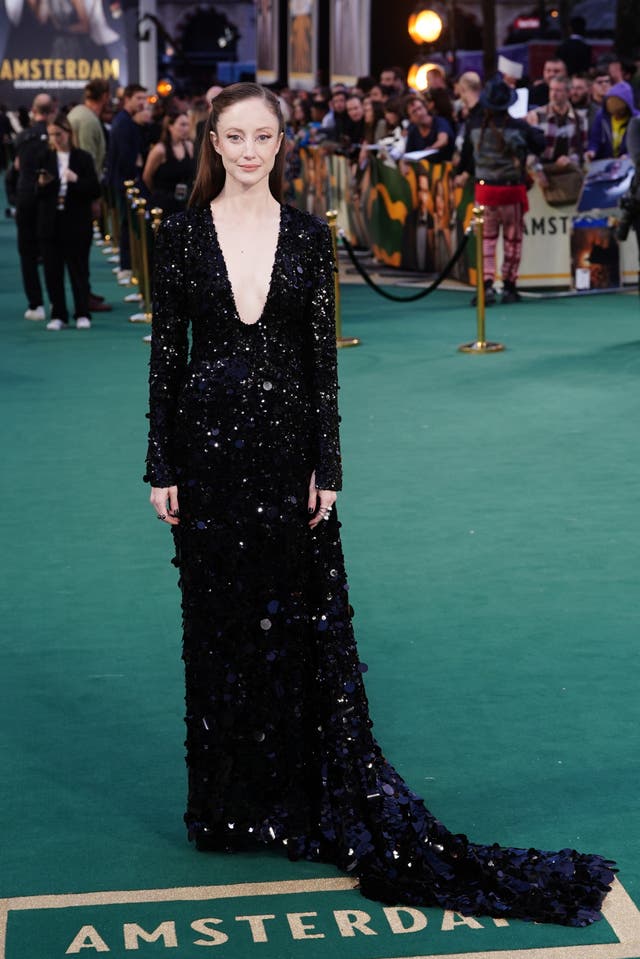 "The Academy has determined the activity in question does not rise to the level that the film's nomination should be rescinded.
"However, we did discover social media and outreach campaigning tactics that caused concern. These tactics are being addressed with the responsible parties directly."
Riseborough was nominated for her performance in independent film To Leslie, which sees her play a single mother who has turned to alcoholism after winning the lottery before turning her life around when a motel owner offers her a job.
The film did not receive any nods at the Golden Globes or the Critics' Choice awards, but earned the backing of some of the most prominent names in Hollywood.
Stars including Edward Norton, Jennifer Aniston, Gwyneth Paltrow, and Cate Blanchett – who is also nominated for the best actress Oscar – previously voiced their support for Riseborough and her performance.
Mr Kramer's statement on Tuesday continued: "The purpose of the Academy's campaign regulations is to ensure a fair and ethical awards process — these are core values of the Academy.
"Given this review, it is apparent that components of the regulations must be clarified to help create a better framework for respectful, inclusive, and unbiased campaigning.
"These changes will be made after this awards cycle and will be shared with our membership.
"The Academy strives to create an environment where votes are based solely on the artistic and technical merits of the eligible films and achievements."
The 95th Oscars are due to take place on March 12 at the Dolby Theatre in Los Angeles.